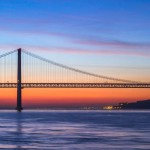 Grant information – NutriTech Final Symposium, 13-14 June 2016, Lisbon, Portugal
NutriTech Final Symposium Phenotypic Flexibility A new concept to quantify and optimise health, and its impact on nutrition research Sana Lisboa Hotel 13-14 June 2016, Lisbon, Portugal
Purpose of the NutriTech Symposium

If flexibility is so causally involved in health and disease, the quantification of all relevant aspects and mechanisms involved may be a unique biomarker approach. In fact, we have now demonstrated that loss in flexibility precedes loss in homeostasis, making "stress response biomarkers" more suitable for the quantification of early deviations from health than the classical homeostatic biomarkers. This symposium will exploit the concepts, mechanisms, technologies, quantification, consequences and interventions that shape, maintain, regain and optimise phenotypic flexibility and systems flexibility. In addition it also provides practical solutions to implement these approaches in nutrition and health research, design of healthy ageing strategies, for food industry (product development and health claim substantiation) and in Healthcare. The symposium is organized by the FP7-funded project "NutriTech" in collaboration with the Nutrigenomics Organisation NuGO. Symposium website For more information about the symposium, please visit the symposium website. Grant information NuGO makes 5 grants available of 500€ each covering the admission fee of 128€ and maximum 372€ accommodation. Accommodation costs are only reimbursed upon provision of receipts. Grant application: Grant application by email by sending an email with your motivation as well as your confirmation to the symposium to Ingeborg van Leeuwen-Bol at nugo@wur.nl. Applicants should indicate in 1/2 A4 (maximum) their motivation. Grant application deadline CLOSED May 1st, 2016

Eligibility criteria

PhDstudent or Postdoc affiliated to a NuGO member organisation (excluding those NuGO partners that are already partnering with NutriTech: TNO, Wageningen University, Technische Universität München, Oslo University, UCD and Medical University Varna).