Impression NuGOweek 2015
Have a look at the photos and the video [VIDEO of NuGOWeek 2015!]
Poster prize winners NuGOweek 2015
1st Prize
Mr Pieter Giesbertz, Technische Universität Munchen, Freising-Weihenstephan, Germany
Acylcarnitine profiling in plasma and tissues from mouse models of obesity and diabetes.
2 Prize
Mr Hans Robert Olausen, University of Oslo, Oslo, Norway
Activation of p53 and Antioxidant Relevant Transcriptional response by Brocolli in colon cancer cells.
3 Prize
1) Mrs Aida Pascual-Serrano,  Universitat Rovira I Virgili, Tarragona, Spain
Effects of CLA, DHA or Anthocyanins on the expression of browning markers in mouse white fat deports.
2) M. Emilia Juan, Universitat de Barcelona, Barcelona, Spain
Intestinal metabolite profile of maslinic acid after its repeated oral administration to rats.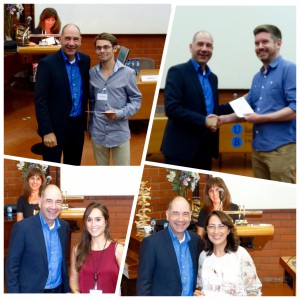 Poster Prize winners together with Dr. René Roth-Ehring from Amway and Prof. Diana Ivanova (Medical University of Varna), chair of the Posters' Review Committee.
From left top to right down:
Pieter Giesbertz, Hans Robert Olausen, Maria Ibars Serra  for Aida Pascual-Serrano and M. Emilia Juan
We are grateful for the financial support by Amway for the poster prizes.
Opening Lecture on Monday September 7th: 
José Ordovas: Tufts University, Boston, US/IMDEA Food, Madrid, ES
&  Registration desk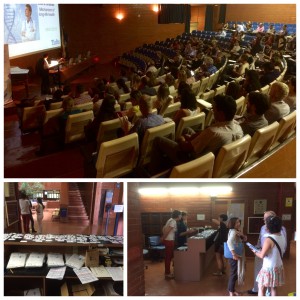 Welcome reception Monday September 7th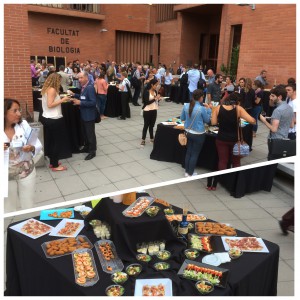 Conference Dinner at Restaurant Parc Cientific de Barcelona  on September 8th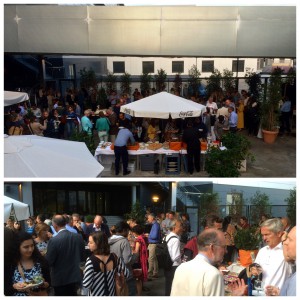 Local organising committee!